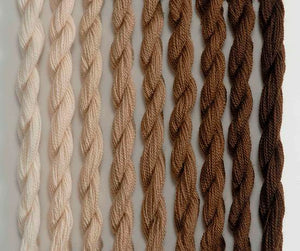 Our Heathway Milano is beautifully soft wool that comes in a wide range of colours and is gorgeous to work with, whether it be for crewel work or needlepoint embroidery.
NB: Stocks of Bark #4 are currently low.
Please note that the Bark colour range was formerly known as Drab.